Emergency shelters for natural disaster victims and FEMA housing
Portable office space for construction sites
Triage Center
Full functioning, minimalist houses
Cabins or off the grid living
Movable homes
Inexpensive rental communities
Border patrol and guard houses
Fast, secure military offices for oversees
Affordable housing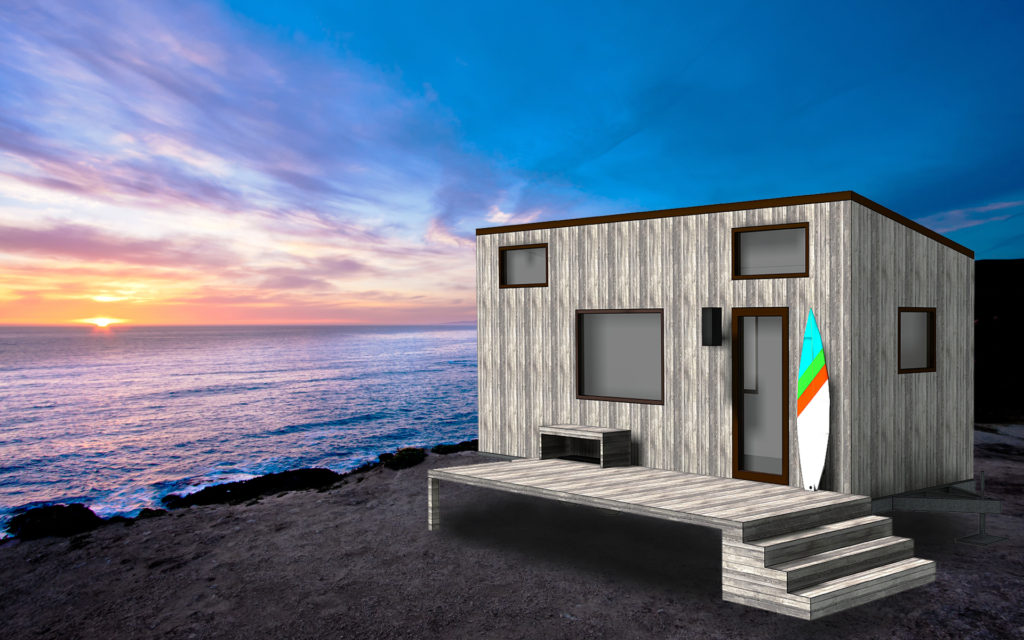 Shipping: The standard 480 sq.ft. homes are shipped similarly to 8x8x20 but there is no shipping container to dispose of after arrival which increases efficiency and lowers cost. The units can easily be transported throughout the country or internationally.

Assembly: After transportation, assembly can be accomplished by four people with simple tools and no previous experience in 4-6 hours (depending on size). This eliminates the need for a professional contractor to complete the installation.
Structure: Custom layouts and sizes can be ordered and shipped or constructed on site. Each home provides the same energy efficiency (R-25), strength, and resistance regardless of size and layout. Each home can be reconfigured and expanded on as well.
Living: The units are suitable for off the grid living with solar panels or other alternative energy as well as connected to a standard electric/plumbing system on a concrete pad. Each home includes a full kitchen, bathroom, and living area.
LEEP, Inc. 255 Blue Lakes Blvd N #516 Twin Falls, ID 83301 USA